Bolivians celebrate growing economy as they build wishings at Alacitas festival
Yearly event watches throngs of attendees spend money on miniatures and counterfeit money in hopes that their purchases will bring good fortune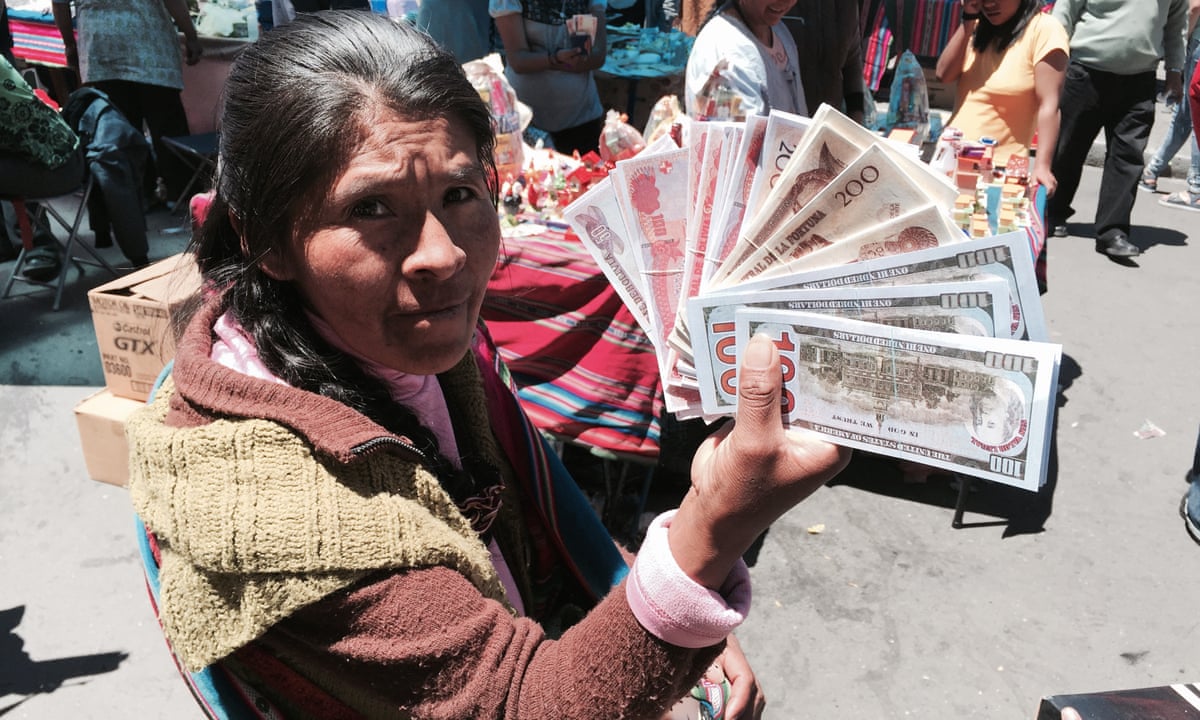 The streets of La Paz were strewn with fund on Sunday, as Bolivia celebrated its rising affluence and indigenous pride with an debauchery of wishful consumption at the annual Alacitas festival.
The ritualistic splurge on miniatures and counterfeits was more colourful and creative than ever this year, boosted by a decade-long boom in the economy and the incorporation of once-shunned Aymara superstitions into the mainstream.
At the market in Plaza Murillo, cholitas in traditional bowler hats and shawl hawked thick blocks of fake currency that were stacked high on tables: $500,000 for five bolivianos ($ 0.72 USD ), or a $100,000, 000 block for 25 bolivianos ($ 3.62 ). In the first hour of trading, trillions changed hands. Mere $100 bills were trodden underfoot.
Throngs of consumers snapped up toy cars, tiny crates of plastic brew, little bags of household goods( all elaborately copied from existing brands ), model plots of land and pocket-sized suitcases filled with paper laptops, passports and credit cards.
Each purchase represents a wish. Those who wish to marry buy a plastic hen( representing a bride) or a cock( a bridegroom ). Students pay for tiny reproductions of degree certificates and professional licenses from resulting universities. The sick and their families acquire scaled-down copies of health testimonies from respected hospitals.
---