Catalyst for change: Tim Kaine's feline challenger gets documentary treatment
Hank the Cat, who by some calculates received 9,000 elections in his quixotic bid for a US Senate seat in Virginia, died in 2014 but the spirit of his campaign lives on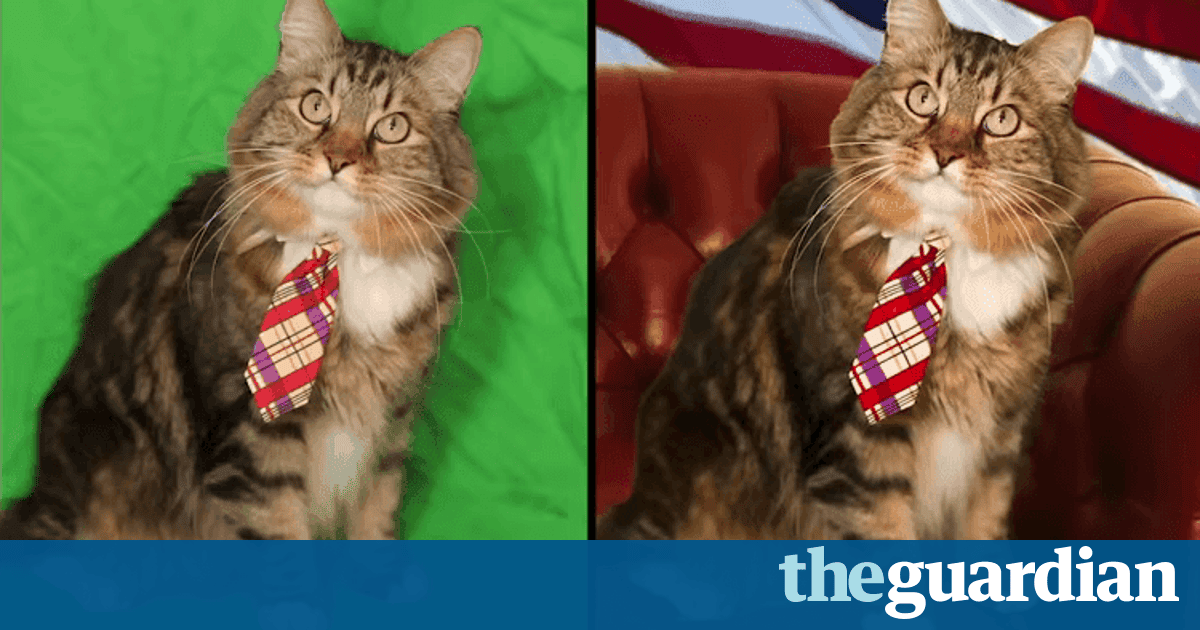 Tim Kaine was the man to beat in 2012 when he bested Republican George Allen in a race for Virginias open Senate seat. Unknown to many however, Kaine also faced a second adversary, which some considered a cat-alyst for change.
A new documentary hopes to shed illuminate( or rather, lightly shed) on that campaign waged by a cat named Hank.
The trailer for Wild About Hank shows the cat nominee on posters, on a bumper sticker with the slogan Vote the humans out, and in a prow tie near the US Capitol building.
But it also displays his human supporters. When Hank popped up on the scene, it was like a ray of sunshine, one female said. Hank was someone to follow, another added. Something that we could have faith in and have trust in and actually believe in.
Hanks campaign began as irony by his proprietors, who were dissatisfied with the status quo of US politics. But the cat from Springfield, Virginia, soon earned widespread attention by media and fans alike. Four years later, his Facebook still has as many likes as Kaines Senate page. He even had a joking, anti-cat assault ad made against him.

---