House of horrors: inside the US wildlife repository- photo essay
Photographer Matthew Staver and writer Oliver Milman visited the US National Wildlife Property Repository, where illegal wildlife products, from stuffed tigers to worked tusk, are stored and counted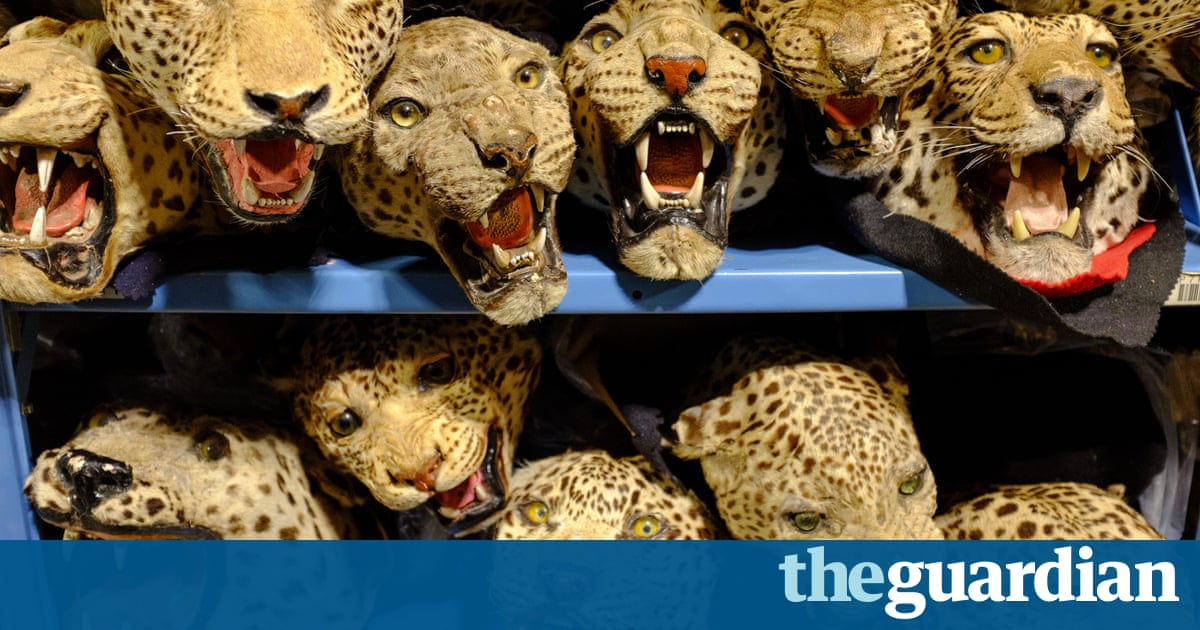 If the US had a national house of horrors, it would probably be the federal government compound that lies on the fringes of Denver, Colorado, incongruously set within a wildlife reserve where bison languorously dawdle against a backdrop of the snow-crowned Rockies.
The National Wildlife Property Repository, operated by the US Fish and Wildlife Service( FWS ), is a warehouse of the macabre. Its a Noahs ark of protected deceased biodiversity that smugglers attempted to get into the US before being caught by FWS staff at airports and ports.
Shelves bow under the weight of elephant tusks, leopard cub in shocked repose, crocodile skin boots and quack medicines made from mushed up parts of turtles and bears.
---