New Zealand bird of the year: 'drunk, gluttonous' kereru pigeon wins
Often heard before it is find, the kerer has been known to fall out of the odd tree after too much fermented fruit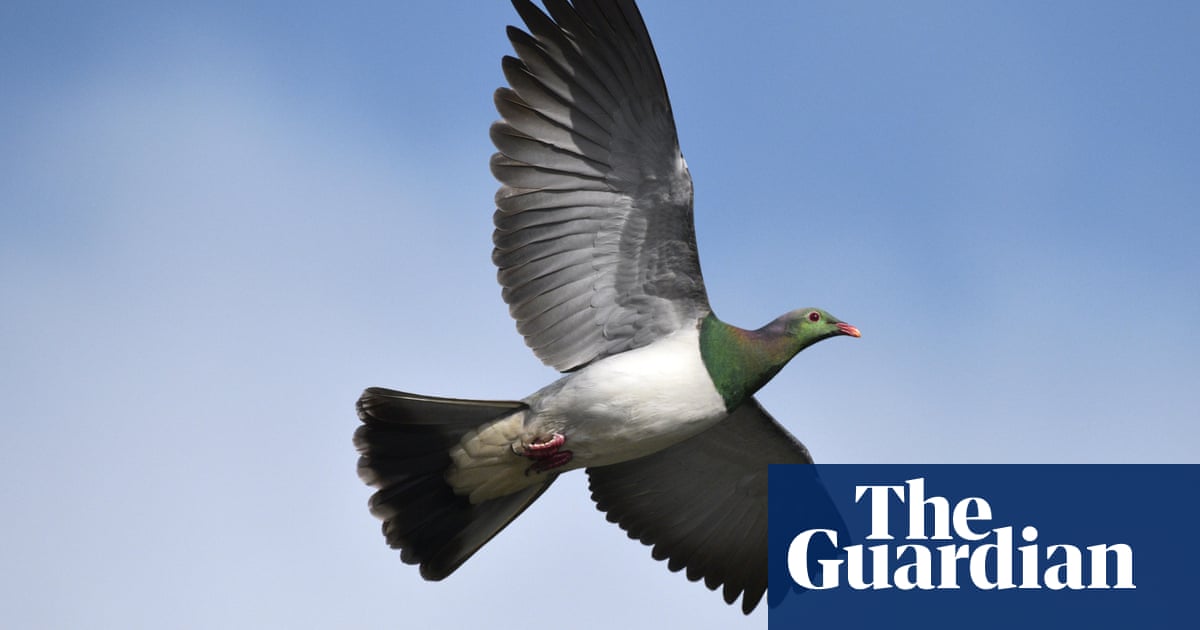 A native green and bronze wood pigeon with a taste for fermented fruit has been named the 2018 bird of the year in New Zealand.
The kereru is endemic to the country and can be found in both the North and South islands, living in cities as well as rural areas. Although quiet and reclusive by nature, kereru have earned a reputation as the drunkest bird in New Zealand, and been known to fall from trees after ingesting rotting fruit left lying on the ground. During the summer when fruit is in abundance drunk kereru are sometimes taken to wildlife centres to sober up .~ ATAGEND
Described by conservation group Forest and Bird as" clumsy, drunk, gluttonous and glamorous ," the Kereru population is not endangered, but is vulnerable to attacks by predators such as feral cats and stoats, and also competes with possums for food.
Kereru play an essential role in dispersing the seeds of native New Zealand species such as karaka, miro, tawa and taraire across big areas, because they are one of the few birds large enough to swallow the fruit whole.
It was the clear leader in the poll, with 5,833 votes. The kakapo came second with 3,772 and the Kaki or black stilt, an extremely rare bird that is raised by hand, coming third with 2,995 votes.
---